Our Team
"When you need to innovate, you need collaboration." – Marissa Mayer
At its core, lighting design is an artistic and technical discipline. The collaborative culture at Reed Burkett Lighting Design fosters the level of creativity and innovation that leads to thoughtful, effective design.
We never lose sight of the fact that we are more together. We leverage and amplify the diverse skills of our highly talented team — architectural and theatrical lighting, architecture, interior design, sketching, controls, and engineering.
Empowered with a forward-thinking mentality, our work always is evolving with the technology that is central to our business. Most importantly, our team is as focused on design excellence as we are on delivering a positive and satisfying client experience.
The New RBLD
"A good collaboration pushes the boundaries of both partners." – Neil Blumenthal
RBLD's award-winning Principals, Lisa Reed and Randy Burkett, are thought of as leaders in lighting design and are invested in opening doors for the next generation of designers.
With decades of professional experience, Lisa and Randy are passionate advocates for sustainable design, energy conservation, innovative professional practice, and increasing professional opportunities for minority and woman designers.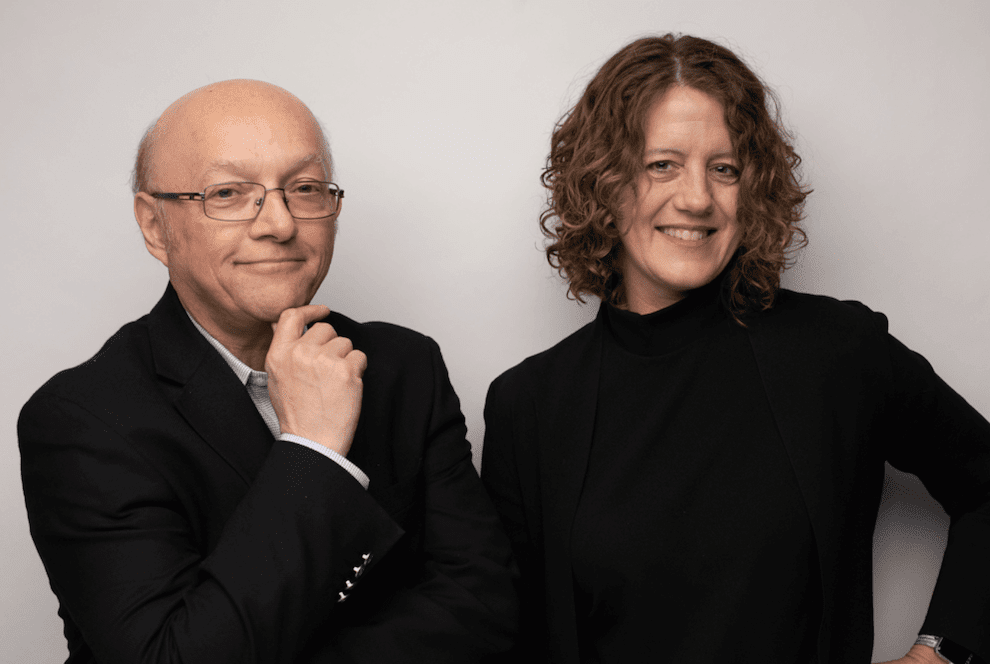 Lisa Reed, PE, IALD, MIES, LEED AP BD+C
Principal
Lisa is an award-winning lighting designer with 29 years of experience in energy management, electrical engineering, education, lighting sales, and lighting design. This multidisciplinary background makes her an adept communication bridge on project teams.
She is an active member of multiple lighting organizations. As a thought leader in the lighting industry, she regularly speaks to local and international audiences. Lisa is a passionate advocate for diversity in lighting and supporting working moms and women reentering the workplace.

Lisa founded Ladies of Lighting in St. Louis and helped expand WILD (Women in Lighting + Design) across the US. She received the 2014 IES Presidential Award for her work with Emerging Professionals. In 2020, she was named by St. Louis Construction News and Review (CNR) as one of the top 20 women in construction in St. Louis.
Randy Burkett, FIALD, FIES, LC
Principal
Since Randy Burkett began professional practice, he has been responsible for the lighting of numerous national and international commissions. His diverse portfolio comprises museums, retail malls and stores, corporate headquarters, offices, health care and laboratory facilities, urban parks, site developments, and building exteriors. Before establishing his own firm in 1988, he was Director of Lighting Design at Hellmuth, Obata, and Kassabaum.
Randy is an active member of the International Association of Lighting Designers and is a past President and former Board member of the organization. He is engaged in Illuminating Engineering Society Technical and Design committees, including the Color Metric Task Force, Quality of the Visual Environment, and Lighting for Outdoor Public Spaces. He has authored design and technical articles appearing in publications in over 40 countries. He is a frequent speaker to professional organizations on a variety of lighting design subjects and has served as an instructor at the University of Colorado in Boulder and Maryville University in St. Louis. He is currently a member of the Adjunct Faculty of Washington University's Graduate School of Architecture.
Liz Arras, MIES, LC
Senior Designer
Liz has assisted with design concept development, specifications, illuminance calculations, and the creation of lighting illustrations for hundreds of projects over her lighting design career. Project types include sculpture lighting on the National Mall (Martin Luther King Jr Memorial, Washington, DC), casino projects (Tesuque Casino in Sante Fe, NM), urban park renovations (Kiener Plaza, St. Louis, MO), bridges, office fit-outs (Boeing Cortex, St. Louis, MO), high-end residential, and church renovations. Liz graduated from the prestigious University of Kansas Architectural Engineering Program with an emphasis in Power Systems Design. She is a member of the Illuminating Engineering Society (MIES) and is Lighting Certified (LC) by the NCQLP.
Kathleen Hamilton, MIES, LC
Senior Designer
Kathleen has a fabulous background, including her degree in Architecture from the University of Kansas, an internship in Paris, and a year of study toward a Master of Fine Arts in Lighting Design at Parsons School of Design. She is also a Member of the Illuminating Engineering Society (MIES) and is Lighting Certified (LC) by the NCQLP. When she came to the firm, she found a place where she could balance motherhood with her passion for lighting. Her insights are valuable to our team and to your project. She can visualize, communicate, and illustrate complex lighting concepts in a way that makes them easy to understand. Her many lighting design awards are evidence of her talent.
Susan Jennings, Associate IALD
Senior Designer
Susan joined the firm in 1998, immediately upon graduation from college. As one of the firm's most experienced designers, she is responsible for design concept development and project management. Susan holds a degree in Interior Design from Maryville University.
She has been a part of the lighting design team on a wide range of successful projects, including the Gateway Arch in Saint Louis; Bearden Park in Charlotte; Citygarden in Saint Louis; Hyatt Regency St. Louis; Chihuly at the Garden; Lumiere Place in Saint Louis; and various Bass Pro Shops locations.
Dominick Ehling
Designer
Dominick is a born-and-bred problem solver. Give him a challenge, and he will figure out three solutions! His Washington University degree in Drama with a minor in Architecture gives him a foundation in the theatrical, with a great baseline of hands-on experience. With LED technology, lighting and controls are integral, and Dominick's understanding of both is indispensable. As a Lighting Designer, he assists with lighting control design on every project. Besides designing control systems, Dominick has designed the lighting for over one million square feet of commercial office space.



Carly Hofstetter, WELL AP


Designer

Carly initially joined the team as an intern and naturally transitioned into her role as a Designer. She brings a great perspective to design collaborations as well as documentation of project designs and specifications. Carly is a WELL Accredited Professional and holds a degree in Interior Design from Maryville University with a minor in Graphic Design.

She has been a part of the lighting design team on many significant projects and multiple project types, including museums, concert halls, high-end residential, sports venue support spaces, casinos, and even international multifamily and hospitality projects.

Steve Rohde
Technical Specialist
Steve has 25 years of industry experience. He provides AutoCAD documentation and AGI lighting calculations for all types of projects for the firm. His careful and detail-oriented style, in concert with his editor's eye, provides a layer of quality control that is invaluable to our team.
Steve has been involved with a wide range of past projects, including casinos, supermarkets, hotels, retail and commercial spaces, bridges, churches, parking garages, restaurants, and public realms.


Vickie Hayden
Business Operations Manager
Vickie joined the firm in 1995. She has principal responsibility for the Firm's office management, billing, collections, marketing, and various other tasks.
Since beginning her role, Vickie was Chair of Canstruction St. Louis for 6 years. In her personal time, she is passionate about charity work, where she's spent a lot of time with the Ronald McDonald House Charities, as well as spending time with her family and traveling.


Meredith Burkett
Business Operations Assistant
Meredith has held a variety of jobs at RBLD, starting when she was a teenager. She is responsible for accounts payable and assists with marketing plus digital communications.
She is a St. Louis native and a Cardinals fan. She loves dogs, values loyalty, and spends her free time with family and friends.