Reed Burkett Lighting Design is thrilled to have two of our recent projects recognized by the Illuminating Engineering Society's 2023 lighting awards program. The Kanawha County Public Library, designed with Silling Associates and Andropogon Associates, and St. Louis City Hall Exterior Façade, were acknowledged with Awards of Merit.
With each project representing a unique sector of work, RBLD continues to demonstrate not only a commitment to high quality lighting design but added value to a diverse range of clients and project types.
For more on each project, see below and links to their portfolio pages on our website
Kanawha County Public Library – Award of Merit
The Kanawha County Public Library, originally a U.S. Post Office built in 1911 and later converted into a federal courthouse, has undergone a revitalizing transformation in downtown Charleston, West Virginia. The renovation focuses on preserving the Greek Revival style's symmetry, proportion, and elegance while creating an inviting atmosphere for evening visitors. The exterior lighting design emphasizes the Ionic columns and individual pilasters with linear LED accent lights, while architectural details are revealed with LED strips. 3000 Kelvin LED graze units positioned between triglyph panels illuminate window bays, while stone reliefs and medallions are highlighted by LED accent lights. The forecourt plaza features concealed LED strips, illuminated handrails, and soft LED area lights, creating a harmonious connection with the newly constructed library expansion.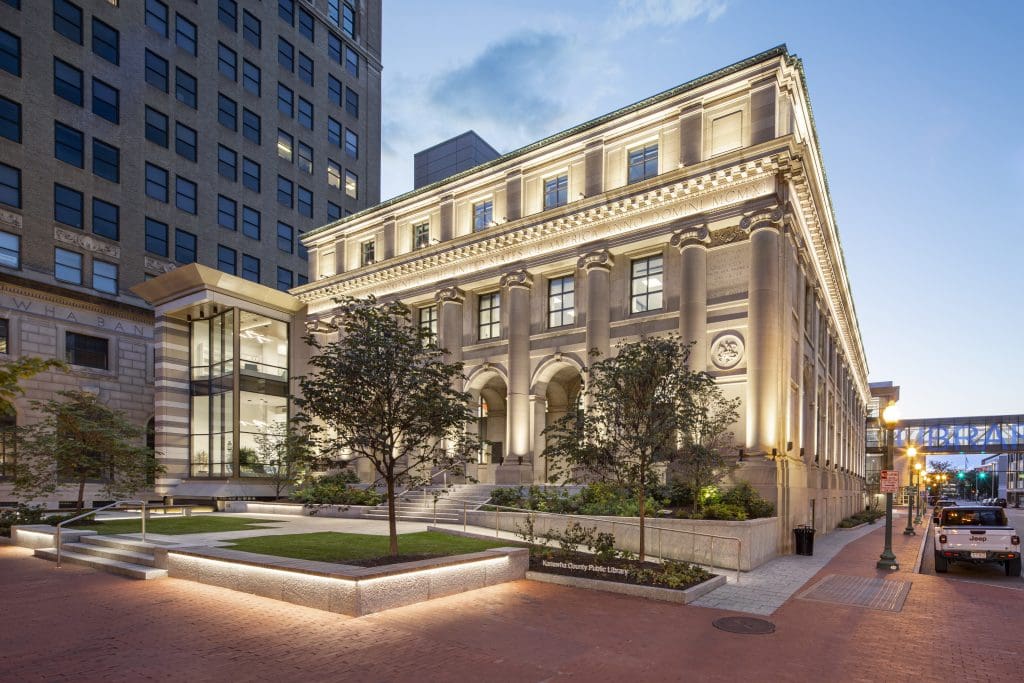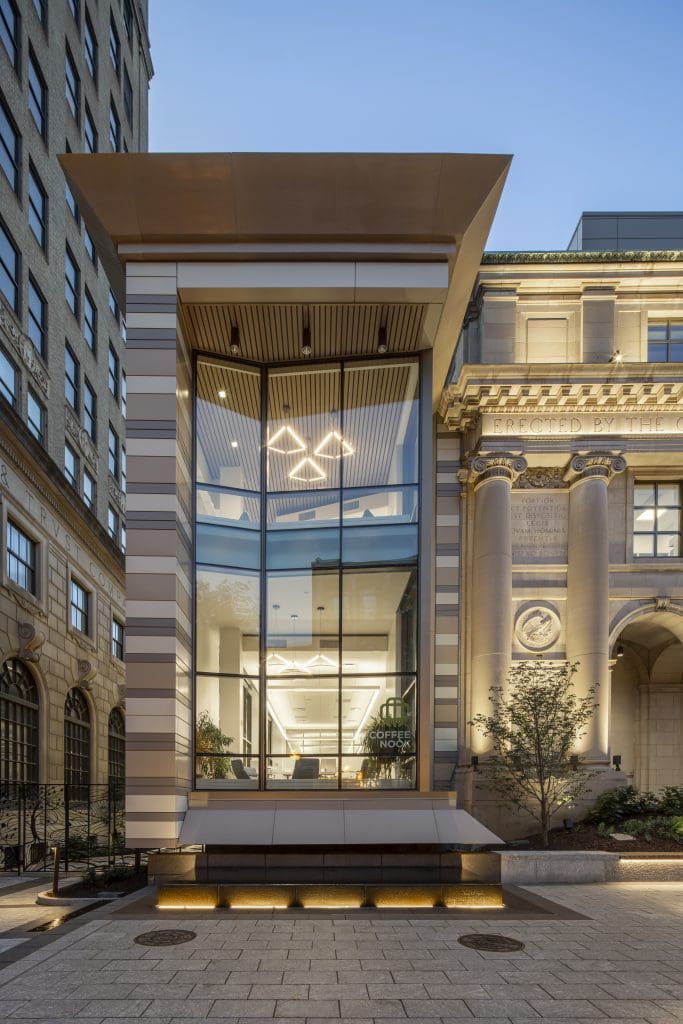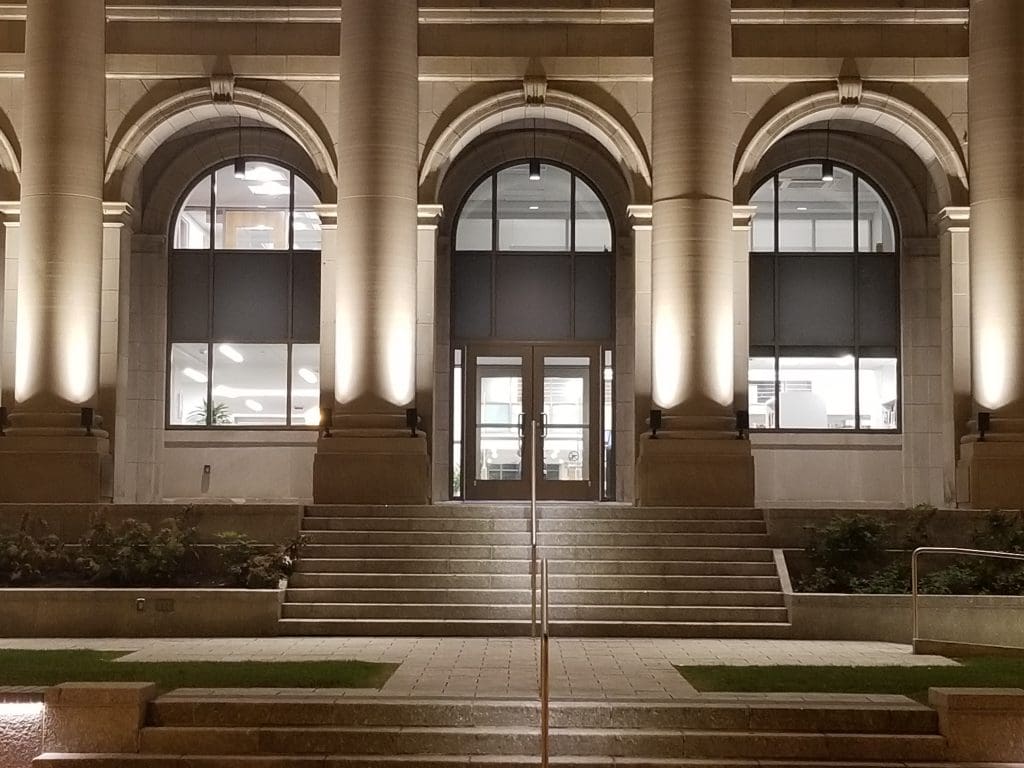 See more here
St. Louis City Hall Exterior Façade – Award of Merit
Saint Louis City Hall, designed and constructed between 1890 and 1904 in the Renaissance Revival Style, was inspired by Paris City Hall's architecture. The building features pink granite slabs on the ground floor, transitioning to yellow brick and limestone blocks in the mid-and-upper stories, adorned with an arcade of granite columns and various dormers and towers on the tiled roofs. Illuminating these iconic structure's principal façade involved the use of high-wattage, 3000 Kelvin LED floodlights mounted on poles to ensure safety during public gatherings and­­ events. Entryways are highlighted with flush-to-grade low voltage 3000 Kelvin LED uplights, while column arcades feature 20-watt narrow spot 3000 Kelvin LED accents. Inset window bays are softly lit with linear 3000 Kelvin LED 10×10 grazing uplights, while statuary niches are enhanced using narrow low voltage 3000 Kelvin LED accent lights. Forecourt plazas receive a gentle wash of LED light integrated into the stonework. The lighting design not only accentuates the architectural beauty of this historic gem but also ensures minimal spill light with glare control louvers, providing a captivating illumination for this 19th-century masterpiece.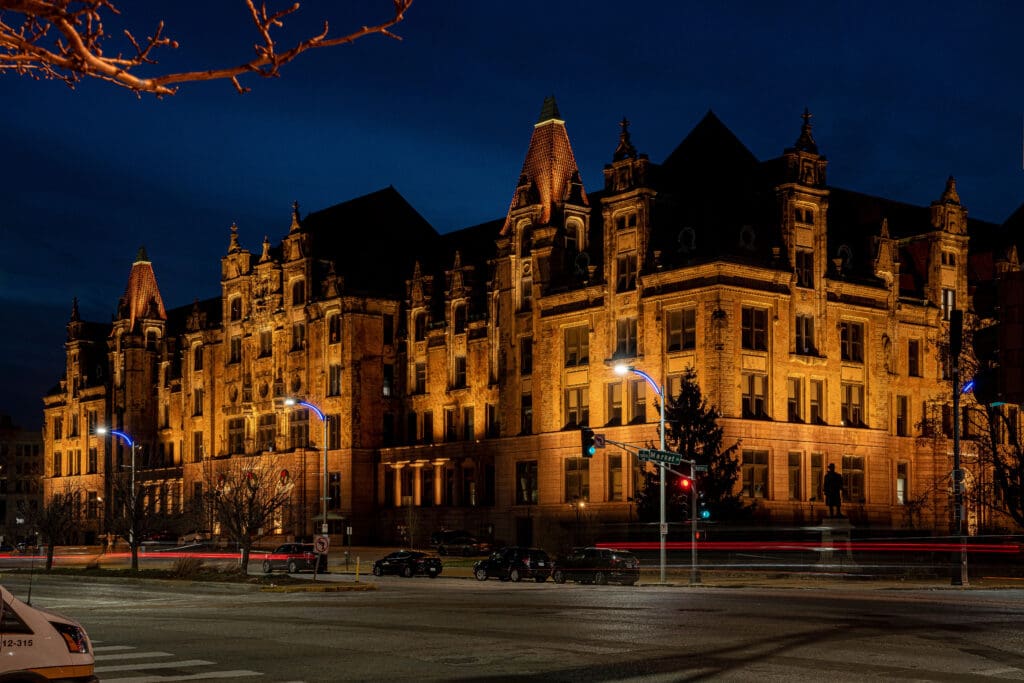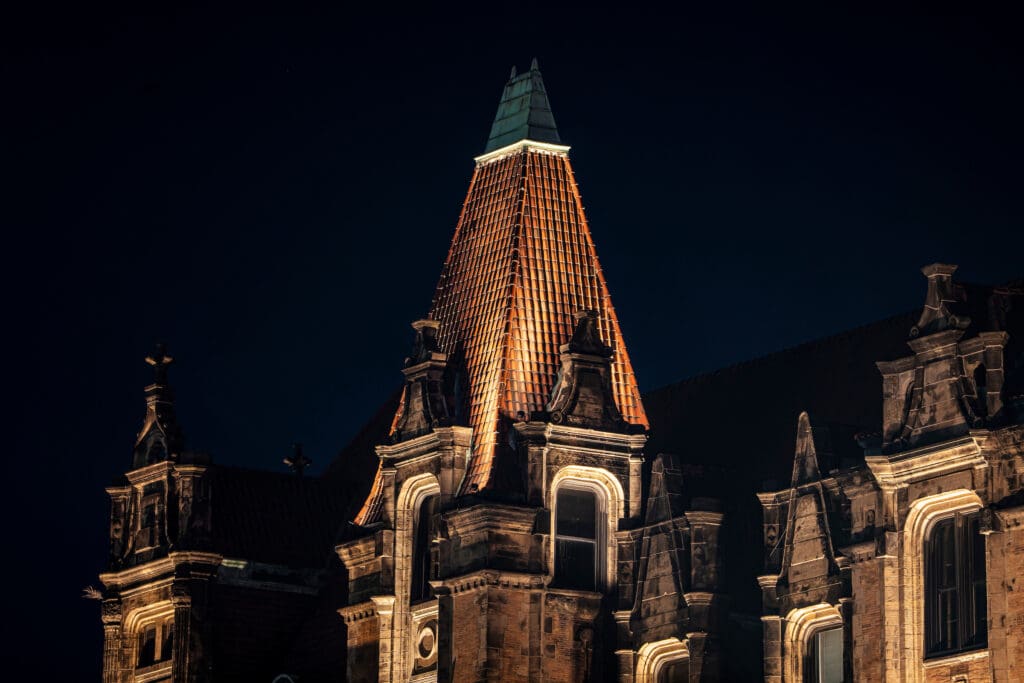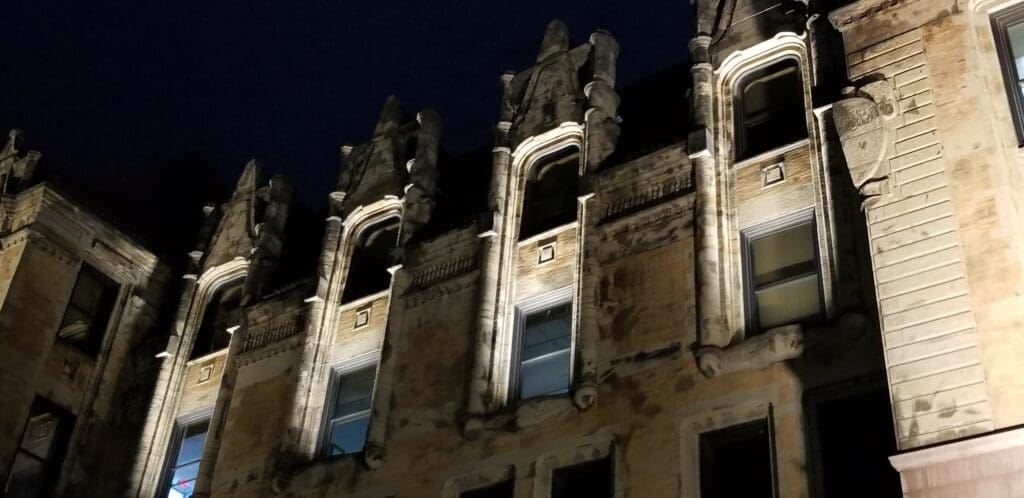 See more here